Welcome
In a world where everything seems to be getting worse by the day, are you looking for truth and stability to grab on to? Are you tired of hearing what a Christian should be doing without being given the "nuts and bolts" of how? Or, do you wonder if God even exists and, if so, how to find answers to questions about Him?
Would it surprise you to learn that the Bible is basically a story of God's perfect plan for mankind both here on earth and in eternity? It is as relevant today as it was in the days it was written. Come to West Houston Bible Church to hear God's gracious plan unfold from Genesis to Revelation.
Easy to find on Beltway 8, just north of I-10, our welcome mat is always out and everyone is made to feel at home. Come hear the answers to life's difficult questions and learn about the marvelous love of the Lord Jesus Christ for you.
You can also visit our media ministry, Dean Bible Ministries here. There you will find an archive of everything Dr. Robert Dean has taught since 1998 and much, much more.
2019 Vacation Bible School
July 22-24, 2019 for 9:00 am to 12:00 pm
Time Lab
Discovering Jesus from Eternity Past to Eternity Future
Now imagine traveling through time and meeting the most important man ever—a man who was not just a man, but also God. One who turned the world upside-down. One who existed outside of time.
We'll do just that as we embark on Time Lab. We'll use words beginning with "C" to help us remember that Jesus, our forever faithful, loving, caring, promise-keeping Lord, has been with us always!
Creation: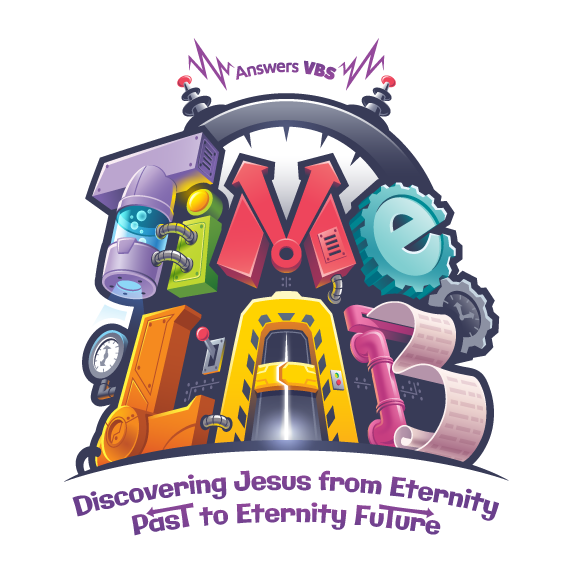 Did you know the Son of God has always existed? We'll talk about his existence before time and his activity at Creation.
Christophany: Big, cool word the kids will love learning that teaches the Son of God didn't start as a babe in a manger but has been around forever, actively involved throughout history, including the Old Testament! They'll study the biblical accounts of Abraham and Moses that show appearances of the Son of God to people before he came to earth.
Cross: Here's when Jesus is actually given the name "Jesus." And here's where he lives, dies, and comes back to life. It's the most epic historical account ever! Because of him, we can live forever, too! Although opportunities to present the gospel are provided every day, this is the day we'll present the gospel in all its glory.
Clouds: After Jesus rose again, where did he go? He's actively working on our behalf as he sits at the right hand of God the Father, interceding for us, protecting his Church, and preparing a place for his children! Wow!
Crown: We'll end our tour through time at the new heaven and new earth, where Jesus and his children will live together in the most amazing place forever. Whatever your best day ever has been, a day on the new earth will blow it away!
Time sure will fly while we're having fun. So head this way and get ready to launch into hyperdrive as we take off for Time Lab! LET'S GO!